Negative Online Reviews
Impact You & Your Business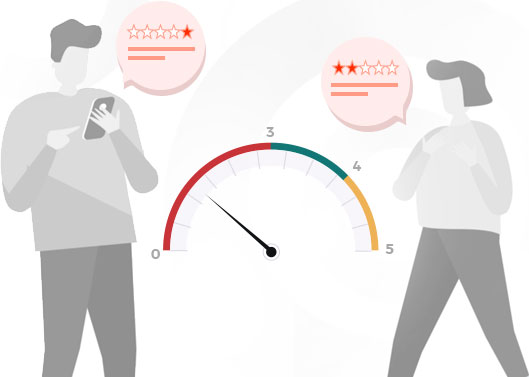 Online, your reputation is everything. Sadly, the online reputation you spent years building can be destroyed in an instant with a single negative post against you or your company.
Potential Customers Questioning Your Credibility
Current Customers Devalue Products / Services
Difficulty in Finding Vendors To Work With
Attracting Unwanted Regulatory Attention
Sudden & Steep Decline in Sales & Profits
At Reputation Management, we can help you remove negative reviews, replace them with positive reviews and take back control of your online reputation!

We Can Help Repair
Your Online Reputation, Fast

Google is the worst of all places to get a bad rap for your company; far worse than TV, radio and print newspapers. Negative search results for you and/or your company name will be seen by those that search you – 24 hours a day, seven days a week, 365 days a year, year in and year out. Worst, search engines have a proclivity to return negative content and reviews first. It will continue to count against you.
Suppresses

Suppresses Negative Results from Search Queries

Removes

Removes Negative Results from Certain Websites

Replaces

Replaces Negative Results with Positive Content

Monitors

Monitors and Maintain Positive Search Results
Repair My Reputation